K Show 2022- Welcome to visit Rianlon!
K Show 2022
Booth #71E44
October 19~26
Düsseldorf, Germany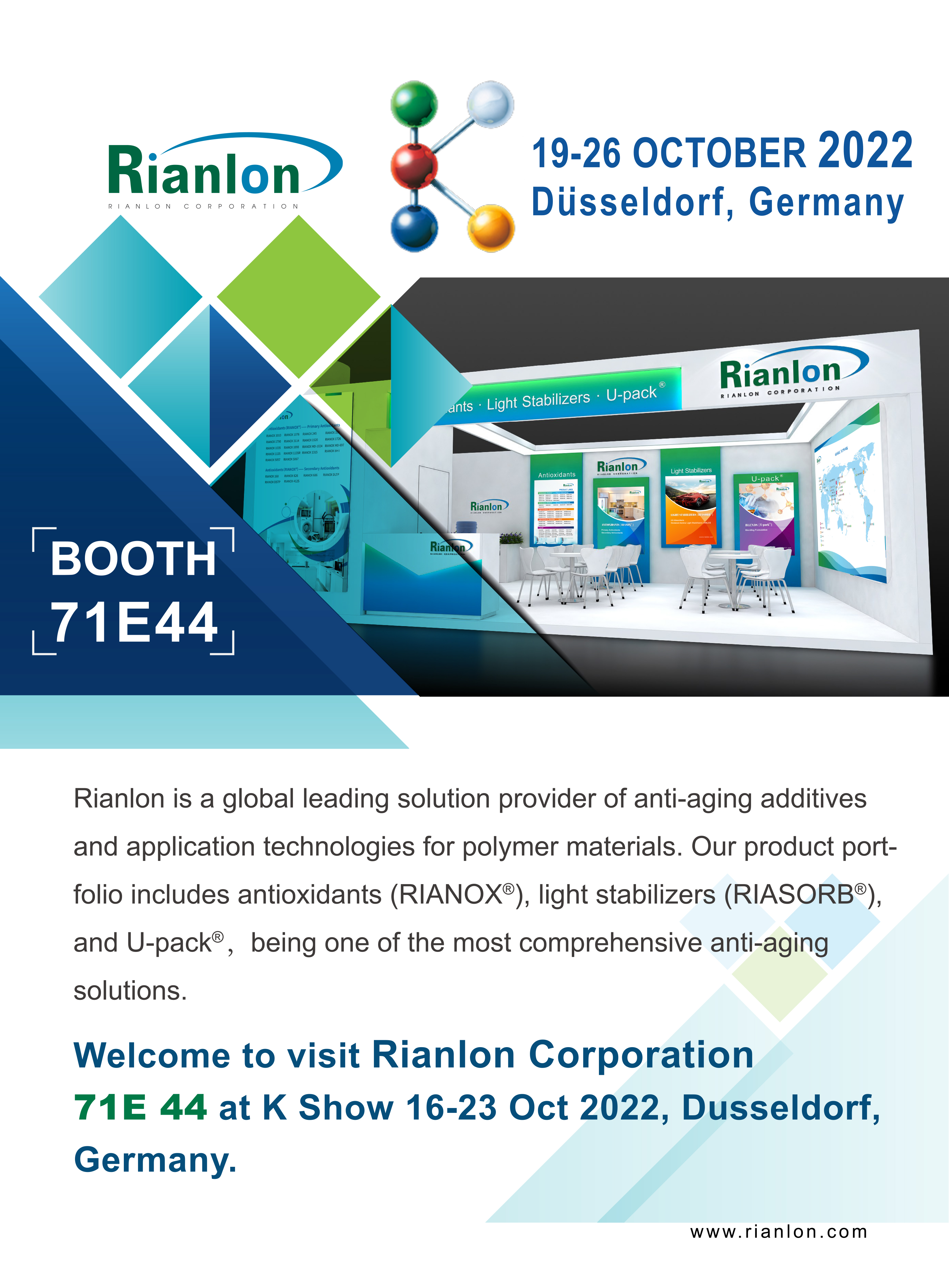 Rianlon is a global leading solution provider of anti-aging additives and application technologies for polymer materials.
Our product portfolio includes antioxidants(RIANOX®),light stabilizers(RIASORB®), and U-pack®,being one of the most comprehensive anti-aging solutions.
Welcome to visit Rianlon Corporation~
71E 44 at K Show 16-23 Oct 2022, Dusseldorf, Germany.